Certificate III in Design Fundamentals
Learn about colour theory, drawing, design, typography, and collaboration and start your career in the creative industries with this foundational, entry-level course.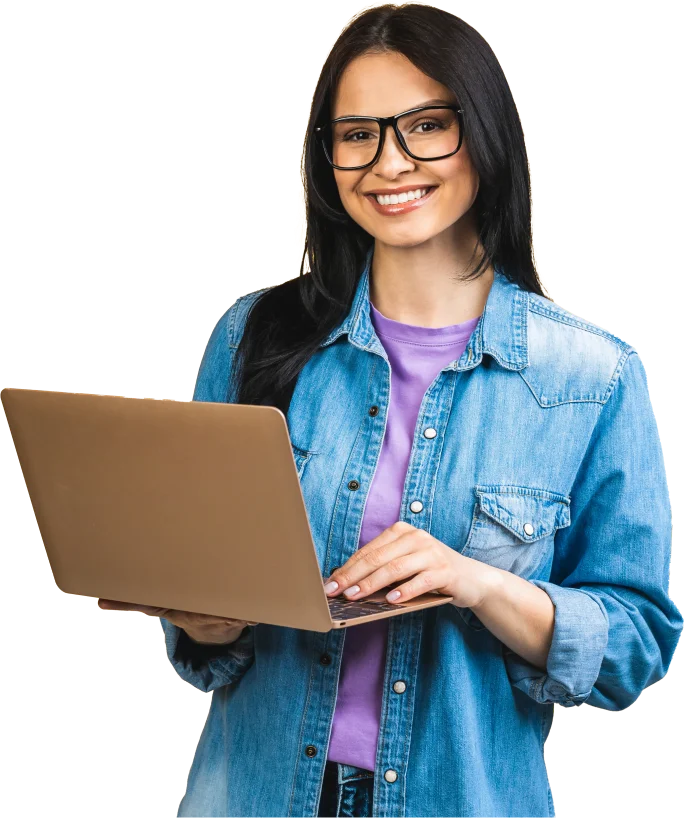 Experience a variety of projects to begin shaping your design style and inform your progression to an area of specialisation. Building from a base of history and theory you will follow the design process and collaborate with your peers to explore colour, drawing, 2D & 3D, typography, page layout and industry software.
This course is relevant for these job roles: 
Graphic Operator
Digital Artist
Junior Design Assistant
Are you a domestic or international student?
Course Structure
Subjects covered by this course include:
The Design Process
Design Periods
Exploring 3D through Objects and Space
The Design Workplace
Equipment:
Broadband internet access 
A video capable device and/or a digital camera
Access to a scanner/printer (minimum 1000+ DPI, A4 size)
Sketchbook, drawing and model making materials
Laptop (100% Online students may use Desktop computer)
– Apple/ MAC: 
   macOC 10.13 or newer, 16GB, 2.7 GHz quad-core Intel® Core i7™ or newer, 8 GB RAM, Minimum 40 GB free disk space; recommend 100 GB free disk space available. 
– PC:
   64-bit Microsoft® Windows® 10 or Windows 11, 6 GB RAM, 30 GB free disk space.
Software:
Adobe Creative Cloud subscription for Photoshop, Illustrator, InDesign and XD ($21.99/mth first year, $43.99/mth after that)
Google Suite (Google Docs, Slides and Sheets included as part of your Student Email Account)
Relevant software to upload and download video files
Recognised Prior Learning (RPL) is available for all courses, subjects and units of learning and competency being offered by APC and APC Design School.
If you have experience, skills and knowledge in your field of work – you may be eligible or even close to attaining a related qualification.
All APC vocational courses are assessed through a combination of assessment types that may include short answer questions, studio projects, essays, reports, group tasks, portfolios and/or presentations.
Entry Requirements
Academic: Successful completion of Australian Year 9 or equivalent.
English language proficiency: General English – Intermediate Level; or English Proficiency Skills test result as per the APC requirements.
To participate in APC courses students need to have certain technical equipment, software and design equipment. Please check this Technology and Equipment Standard for Students.
Sample Timetable
| | | | |
| --- | --- | --- | --- |
| DAY 1 | DAY 2 | DAY 3 | DAY 4 |
| 09:00 – 12:00 | 08:30 – 11:30 | 08:30 – 11:30 | 13:00 – 15:00 |
| Subject 1 Lecture (LEC) | Subject 1 Studio | Subject 2 Studio | Enhance Your Employability Skills (EYES) tutorial |
| 13:00 – 16:00 | 12:00 – 15:00 | 12:00 – 15:00 | |
| Subject 2 Lecture (LEC) | Subject 1 Studio | Subject 2 Studio | |
International students are expected to attend and study 20 timetabled hours per week.
Prepare
Read through the admissions criteria and ensure you meet the entry requirements.
Apply
Apply online or contact us to assist with your application
Offer
We'll contact you to confirm the details and help you through the rest of the process.
Bundle and Save on Visa Costs
Course bundling is when you apply for a series of related courses, instead of just one course, saving you money on your visa costs. 
For example, if you are interested in a Certificate II or Certificate III course, you can combine it into a bundle with a related Certificate IV course. Or combine a Certificate IV course with a related Diploma and Advanced Diploma.