Diploma of Travel and Tourism Management
Equip yourself with practical skills and a broad range of managerial knowledge to gain a competitive edge in the exciting tourism and hospitality industry.
The Diploma of Travel & Tourism Management provides skills and knowledge for you to be competent in a range of well-developed international retail travel sales and operational skills together with a broad range of managerial skills specialising in tourism operations.
Targeting the practical aspects and employability skills for the travel industry, this program will interest those wishing to work in a:
Travel agency
Tour operator
Cruise company
Airline
Are you a domestic or international student?
Course Structure
Travel Industry Information
Travel Destinations
Presentation Skills
Social and Cultural Sensitivity
International Airfares
Travel Products
Cruise Specialist
Business Documents
Computer Reservations System
Customer Service & Sales Techniques
Workplace Coaching
WHS 1
Finance
Manage Risk
HR Diversity and Inclusion
Business Relationships
Quality Customer Service
WHS 2
Staff Management
Work Operations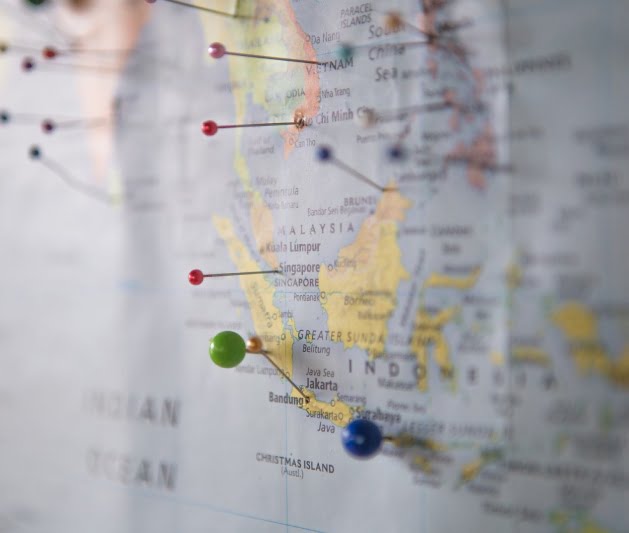 Students may be eligible to obtain credits for individual modules as a result of experience gained in employment in the relevant business fields or from previous training or education. A fee is payable for assessing your RPL status. Students may also be eligible for credit transfer for relevant units studied at an Australian Registered Training Organisation.
Please see College Policies for the Recognition of Prior Learning (RPL)/Credit Transfer Policy.
All vocational courses are assessed through a combination of assessment types that may include examinations, essays, reports, group tasks, portfolios and/or presentations.
Entry Requirements
Academic: Successful completion of Australian Year 10 or equivalent.
English language proficiency: General English – Upper Intermediate Level; or English Proficiency Skills test result as per the APC requirements.
To participate in APC courses students need to have certain technical equipment, software and design equipment. Please check this Technology and Equipment Standard for Students.
Sample Timetable
International students are expected to attend and study 20 timetabled hours per week.

| Day 1 | Day 2 | Day 3 |
| --- | --- | --- |
| 09:00 - 12:00 | 08:30 - 12:30 | 08:30 - 12:30 |
| Subject Lecture (LEC) | Subject Enhancing Tutorial (SET) | Academic Support Material (ASM) tutorial (online subject) |
| 13:00 - 16:00 | 13:00 - 17:00 | 13:00 - 15:00 |
| Subject Lecture (LEC) | Subject Enhancing Tutorial (SET) | Enhance Your Employability Skills (EYES) tutorial |
Prepare
Read through the admissions criteria and ensure you meet the entry requirements.
Apply
Apply online or contact us to assist with your application
Offer
We'll contact you to confirm the details and help you through the rest of the process.
Bundle and Save on Visa Costs
Course bundling is when you apply for a series of related courses, instead of just one course, saving you money on your visa costs. 
For example, if you are interested in a Certificate II or Certificate III course, you can combine it into a bundle with a related Certificate IV course. Or combine a Certificate IV course with a related Diploma and Advanced Diploma.